Barclays Center, Brooklyn, New York – In a crossroads heavyweight clash, Ali Eren Demirezen (17-1, 12 KOs) outlanded and outworked Adam Kownacki (20-3, 15 KOs) as the fight played out to secure a ten round unanimous decision win. Kownacki drops his third fight in a row. (photos by Stephanie Trapp, Nabeel Ahmad)
The scores were 96-94, 97-93 and 97-93.
Kownacki came out firing punches in the first. He was nailing Demirezen to the head and body. Demirezen was responding well, but not throwing enough. Kownacki was really letting his hands go in the second, taking the fight to Demirezen. The third started with a toe to toe brawl. Kownacki was throwing and landing more for most of the round, but Demirezen rallied with volume in the final minute. 
Demirezen started off the fourth with a series of landed punches on Kownacki. Kownacki was firing back, with Demirezen doing good work with the harder shots landing. It was Kownacki who started off fast in the fifth, but he was allowing Demirezen to lead and come forward. As the round played out, it was Demirezen who was landing more punches and outworking Kownacki.
Demirezen continued to connect with the better shots in the sixth and was knocking Kownacki's head back. The same trend continued in the seventh. Kownacki was rallying in the eight with accurate punches to the body and head, as he made things very close with Demirezen taking a breather a bit.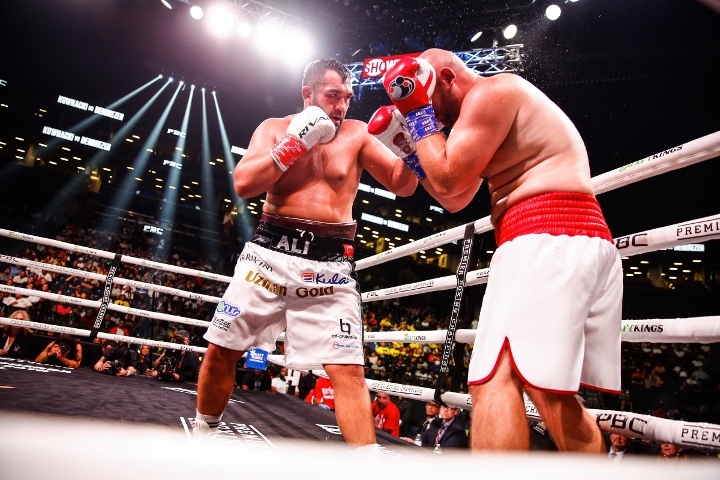 Demirezen was unloading on Kownacki at the start of the ninth. Kownacki looked very tired and wasn't throwing much. In the tenth and final round, the left eye of Kownacki was cut as Demirezen continued to outland him with heavier punches. Kownacki rallied in the final minute with a series of punches, before Demirezen stunned him with a right hand.